Vehicle Tracking App
Tired of inefficient fleet management? Solve your tracking problems with our top vehicle tracking app. Track your fleet and enhance the efficiency of your automobile on the road.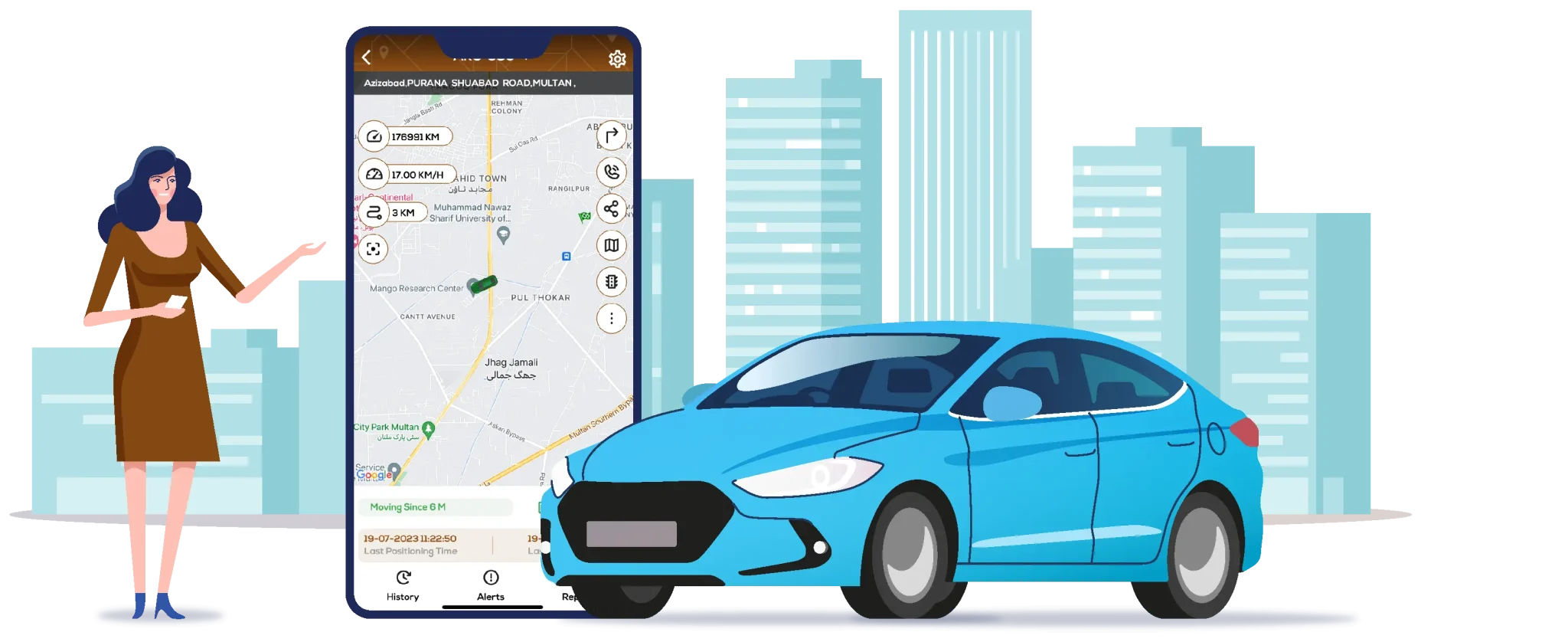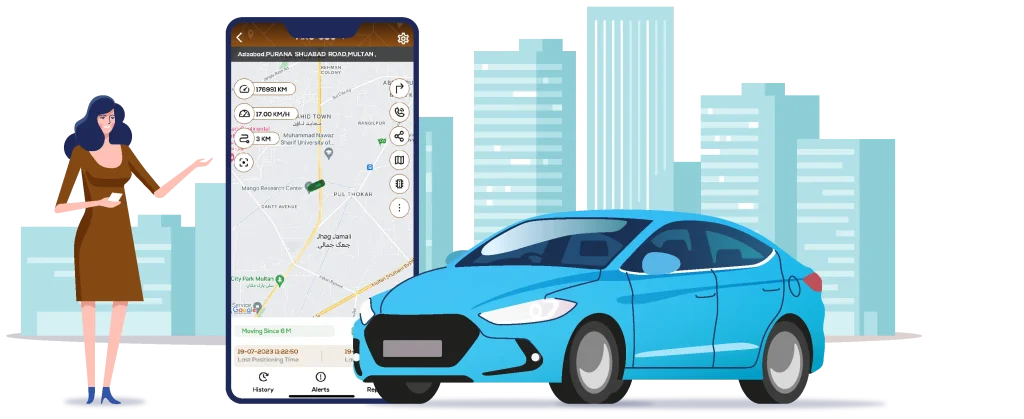 Best Vehicle Tracking App
In today's fast-paced world, real-time monitoring and management of your fleet are essential to ensure optimal performance, security, and economy. Welcome to the future of efficient fleet management with our state-of-the-art vehicle monitoring application.
Our cutting-edge features are designed to address car owners' challenges, allowing them to take control with our easy-to-access app. Equip your business with real-time data, optimize routes, and reduce fuel consumption, all while providing enhanced security measures for your valuable assets.
Why Choose Us?
Efficient fleet management is necessary for every business to ensure optimal performance and security. Our high-quality app offers exciting features designed to address car owners' challenges and put everything in your control with just one click.
We are introducing you to Pakistan's best fastest tracking app to deliver our reliable services for your needs. With your mobile, you can effortlessly control your vehicle's engine, set speed limits, and even create virtual boundaries using our reliable features.
Our updated interface and street maps enable you to select your routes and directions with ease. Experience our unparalleled car tracking app to streamline your business and unlimited peace of mind.