Who we are
Mux Tech started as an emerging GPS tracking company in Pakistan in 2018 with countrywide GPS tracking services. We have a legacy of serving nationwide and international tracking solutions with thousands of happy customers in Pakistan, the USA, Canada, Germany, Colombia, UAE, Saudi Arabia, Oman, Kuwait, Egypt, and Qatar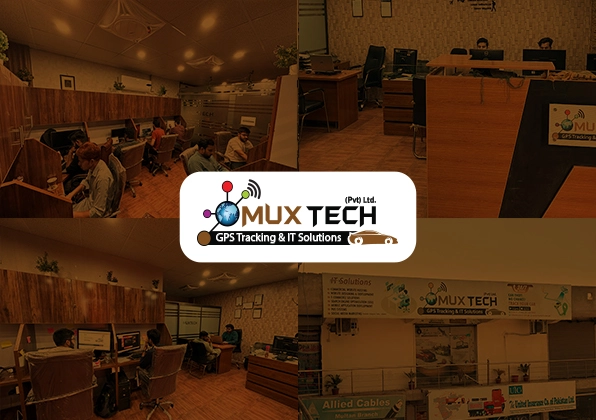 Mux Tech is a Registered Certified Company with Licenses
PTA
Pakistan Telecommunication Authority, DIR (L)/CVAS-1021/PTA/2019
SECP
Securities And Exchange Commission of Pakistan, No.0124240
FBR
Federal Bureau of Revenue (FBR), Pakistan (FBR)
What We Do
Our major tracking solutions include Cars, Vans, Rickshaws, Buses, Taxis, Coasters, APVs, Jeeps, Pickups, Loaders, Cabs, Trucks, and Rental Fleets. We provide cutting-edge software solutions, smartphone apps, technical assistance, and call center support to monitor any vehicle from anywhere.
Our tracking operations cover major and minor cities, including Karachi, Multan, Lahore, Rawalpindi, Islamabad, Peshawar, Sialkot, Faisalabad, Quetta, Azad Kashmir, and others. Mux Tech is a registered company with a corporate license to allocate GPS Tracker devices approved by PTA, Security Exchange Commission Pakistan, and FBR.
Service Potential and Goals
Mux Tech has achieved success and trust-building by providing vehicle and fleet tracking services in Pakistan. We help people and security agencies to trace cars and other vehicles in case of theft or robbery and empower the car security system.
Our GPS devices meet ISO standards and European & Chinese-based GPS device manufacturers. User-friendly technology provides seamless working functions as the best telematics solution. We deliver the best GPS vehicle tracking solution that includes the installation of a tracker in the vehicle, 24/7 call center support, Alerts, Reports, and a mobile app for Android/IOS and many other services.
We deliver tracking provisions and service collaborations in Gulf countries, the USA, Canada, Colombia, and Germany. Our technical experts are trained and adopt advanced strategies, and we opt to carry this legacy onwards.
Please feel free to contact us if you have any questions