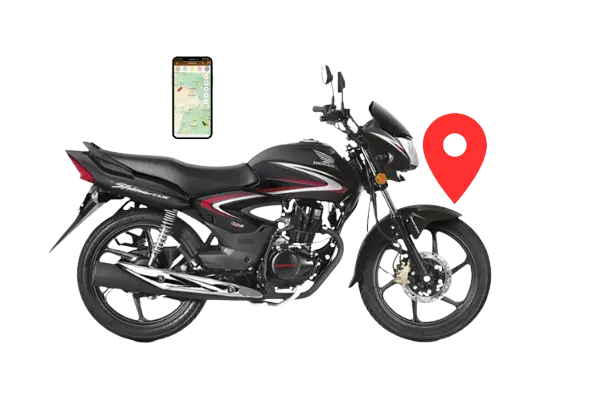 Bike Tracker Price
₨16,000 ₨13,000
At a very affordable Bike Tracker price in Pakistan, we protect your expensive rides. Get the best GPS bike tracker device and track live view, street or complete map, parking area, driver behavior, and engine on/off with 24/7 service. Based on your interest and requirements, we help you to get additional tracking features.
A bike tracker is the best way to secure your bike from theft or misuse with online GPS location monitoring. Bike tracking helps you keep in touch with your motorbike from anywhere or anytime. Check the surrounding position of your bike and its assets like battery supply and engine control through a mobile app, web portal, calls, and SMS.
Buy the one-time package and get relief for one year of free service.
Why Choose Us ?
You can purchase our user-friendly Bike tracking packages from anywhere in Pakistan at an affordable price. Buy the one-time full-fledged premium package. Get a free year of service for the first year to save money.
Click here to view Car tracker price.
Features
Why You Need Personal Motorcycle Tracking Service?
You need a personal motorcycle tracking service for your Heavy Bikes or Luxury Branded Motorbikes to monitor their GPS positioning. You take several steps to safely park your expensive bikes, such as wire locking, Anti-theft wheel tire clamp lock, Clutch safety lock, and many more. But a GPS tracker is something special that works secretly inside any part of the bike to share its location.