Fleet Management System
Are you looking for a reliable best fleet management system in Pakistan? Our solution offers real-time tracking and monitoring of your vehicles, ensuring optimal performance.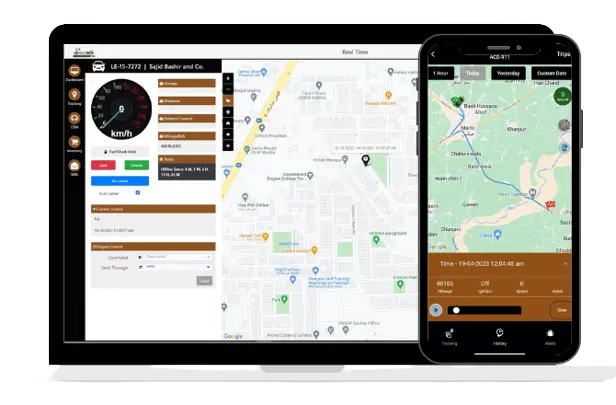 Real-Time Fleet Tracking System
If you have many cars, trucks, vans, or automobiles, Mux Tech offers an online fleet management system in pakistan that allows you to check the complete location of your vehicles and drivers. With Our Tracking Software, you can check live vehicles' performance on a laptop or mobile screen like speed, fuel monitoring, driver reports, a live map view, and other telematics.
You can get live updates that the driver is driving according to your demands and the vehicle's moving in the right direction with accurate speed, fuel consumption, staying positions, and following time schedules. Increase fleet productivity and performance by handling multiple vehicles at a time.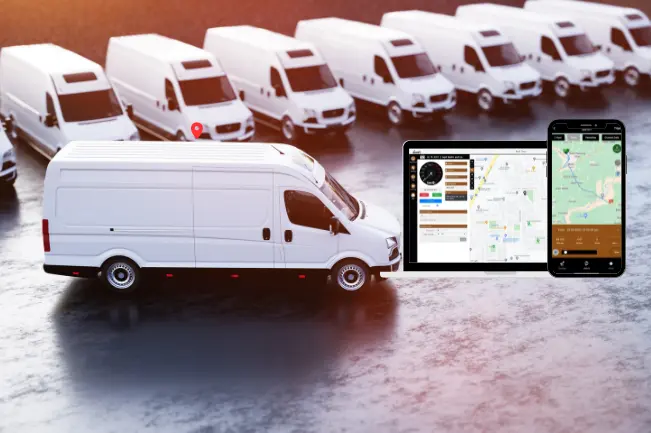 Why Choose Mux Tech Fleet Monitoring Solutions
Our award-winning software development team delivers the best IT insights and customized solutions. Mux Tech Company provides technician services and Real-Time fleet tracking anywhere in Pakistan. We have our working operations internationally, including Germany, America, UAE, Saudi Arabia, Canada, Colombia, and other Gulf countries. Get the fleet tracking software features of your choice for personal peace of mind with 24/7 service support.
Transportation & Logistic Tracking
Our logistics tracking empowers cargo companies to track the real-time location of containers and heavy logistics with web-based access or smartphone apps. We provide peace of mind by caring for your vehicle's security with best-in-class GPS tracking technology. Moreover, you can monitor shipments, container GPS locations, HTV & heavy machinery tracking, and Cargo trucks & Construction vehicles tracking through advanced sensor technology.
Who Needs Fleet Tracking
Everyone can get fleet tracking who wants to secure vehicles from theft and needs timely updates about vehicles' location and drivers' monitoring. The gps fleet monitoring is a broad field that empowers companies and owners to monitor cars, buses, rickshaws, coasters, APVs, Hiace vans, Taxis, Trucks, and other vehicles online with real-time GPS location.